In compliance with Article 18 of Law 144/2015, it informs you that sta company is registered in the Arbitration Centre of the Lisbon Consumer Disputes.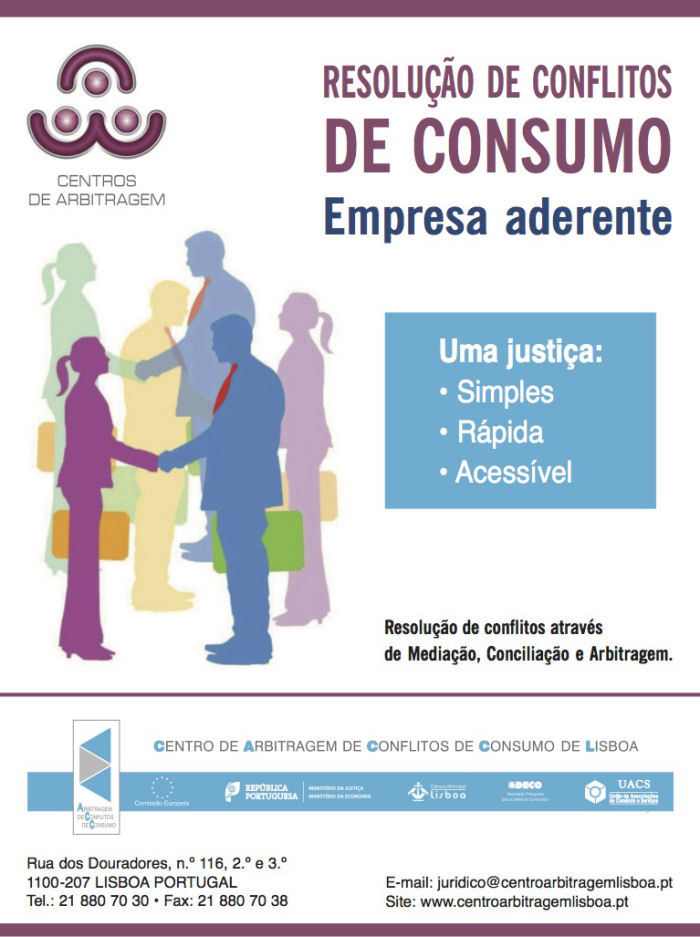 Online Dispute Resolution in Accordance with Article 14, Section 1 ODR-VO
The European Commission is providing a platform for online dispute resolution (OS), that can be found at http://ec.europa.eu/consumers/odr/ . You can also contact a approved ADR (Alternative Dispute Resolution) Provider in Portugal.