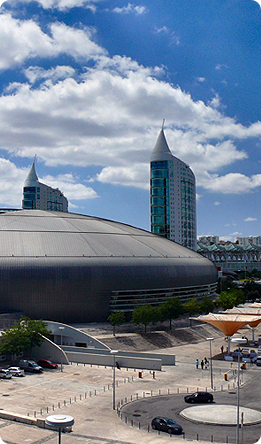 Member of the EAA (European Association of Arenas) and ATL (Association of Turismo de Lisboa) is the new stage of music, sport, art and culture. It is the largest concert hall in the country where the big events come to life. It is the arena where everyone wants to be.

With a prime location on the north side of the river, with excellent accessibility - particularly the proximity to Lisbon International Airport (five minutes) - infrastructure and modern and excellent MEO Arena is one of the most modern equipment in the world with a stunning building.

MEO Arena. It is another stage!
More information and programming on: http://arena.meo.pt/